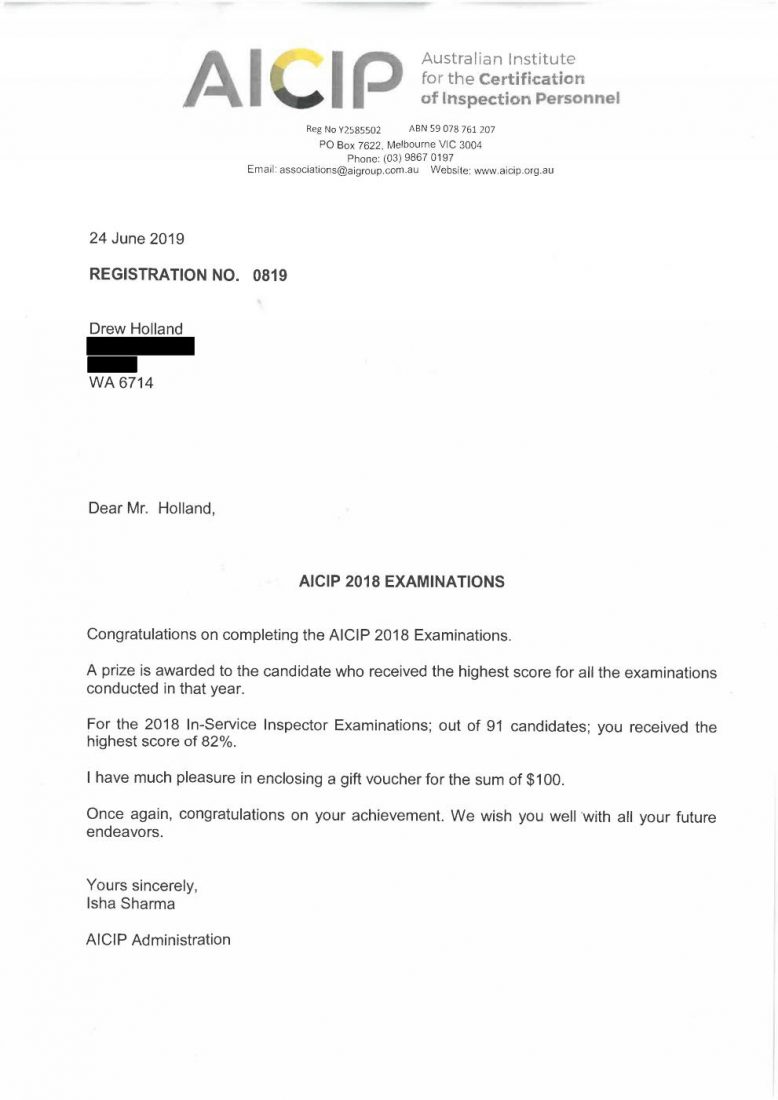 Congratulations to Drew who received the highest overall score for ALL AICIP examinations in 2018.
Drew attended our AICIP Examination Preparation Course in September 2018 ran in Perth, Western Australia.
At Wilkinson Coutts we offer a free course to any of our students that achieve the top score in API or AICIP examinations, so now Drew gets to choose which course to do next.
Well done Drew!